Changing lives one gift at a time
Ning Network Spotlight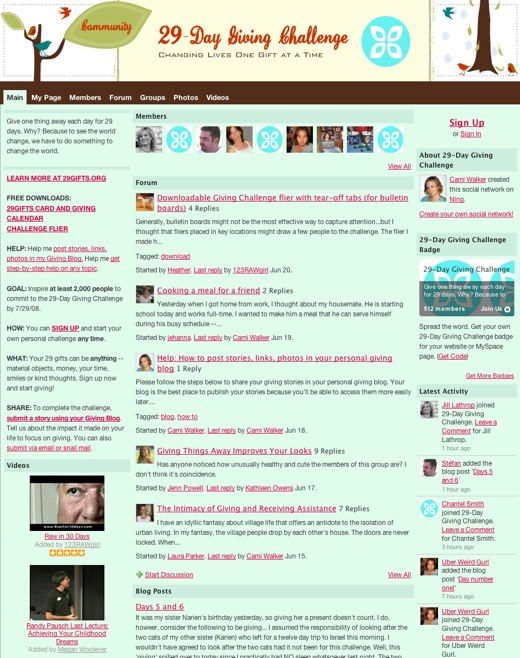 Cami Walker created the 29-Day Giving Challenge to encourage her "friends, family, clients and hopefully many strangers to give back to our communities."
To break it down, she states in her GOAL: Inspire at least 2,000 people to commit to the 29-Day Giving Challenge by July 29, 2008. So far she is up to more than 500 members on her network, who share their stories of giving on their blogs. Cami provides an awesome how-to for stories, photos, and links.
This doesn't mean Cami or the other participants are giving away everything they own. As she states, "Your 29 gifts can be anything — material objects, money, your time, smiles or kind thoughts." This is demonstrated in the forum, where people discuss cooking a meal for a friend and cover suggestions on how to give.
If you are interested in challenging yourself, sign up to the 29 Day Giving Challenge!