Do You Believe… In Metal?
Ning Network Spotlight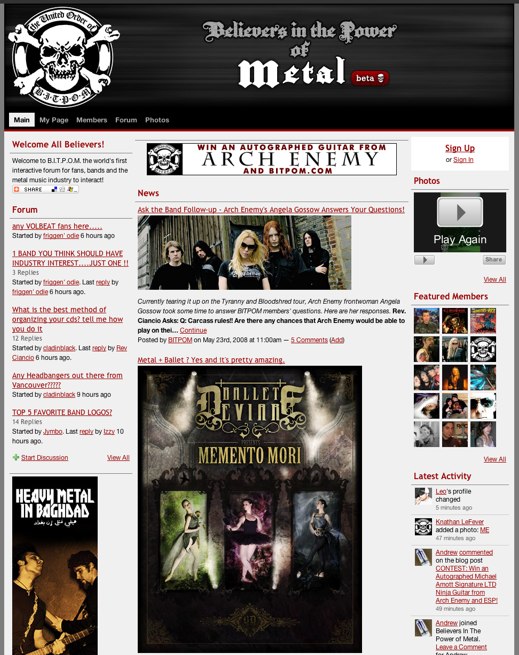 A group of metal heads have found their faith at Believers in the Power of Metal.  From thrash and death metal, to doom and gothic metal, fans and artists of all subsets of this intense music scene are flocking to connect, listen and learn about metal.
The Network Creator, appropriately named BITPOM, has done a great job in making this network an active place for discussion. This can be witnessed on the forum page. It's divided into seven sections that guide members' discussion experience. Those interested in performing should check out the classifieds, which have ads for band members, tour assistants, producers, etc. There is a great category called ask the music industry, where members can get advice from professionals about advertising or home production. The photos page is also rich with the metal lifestyle.
If you wanna head bang to some serious music, or just talk about headbanging B.I.T.P.O.M. is where you belong!