Ex-hale your cigarette addiction
Ning Network Spotlight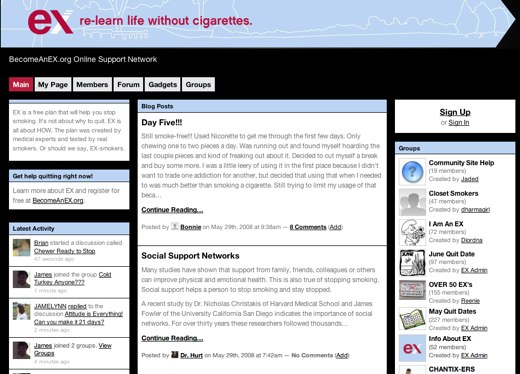 EX is an amazing social network for those who wish to quit smoking. Join these fantastic members and become an ex!
This great support network opens its arms over forum discussions and groups. Everyone is friends here, so first introduce yourself to the network! Picking a day to quit or check in with those who are quitting in May or June. Are you a mother who wants to quit smoking, closet smoker or over 50 and think it's time to quit? No matter who you are, the a pledge to not smoke today.
If you have thought about giving up those cigarettes, join EX today and join this vibrant support group and break the habit!