Experimentally Rocking Out With Faust
Ning Network Spotlight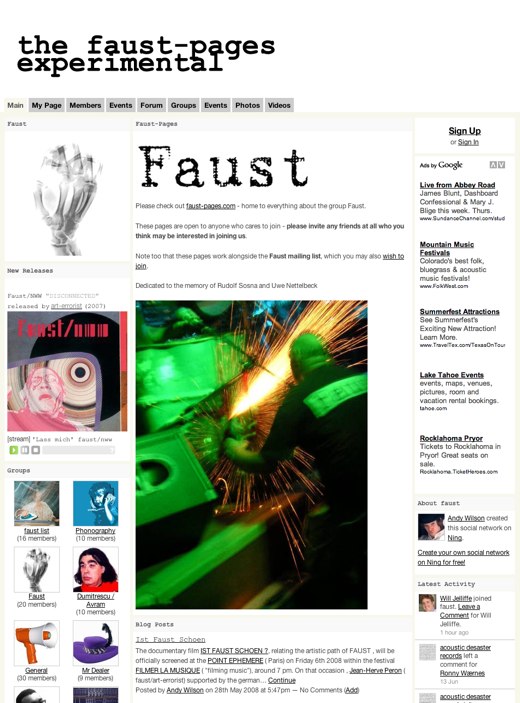 Krautrock refers to the musical movement that sprung forth during the late '60s and early '70s. And there was probably no music group that better defined it than Faust. Though their first album sales didn't put them on the charts, it garnered them great acclaim and helped develop a devoted, cult following.
After breaking up and getting back together, Faust is back on the scene! If you are unfamiliar with this unique genre, navigate to Faust's homepage. Here you can find a music player that will give you a great taste of the experimental style. In the vein of experimentation, the groups page is a place for all different kinds of experimental music and sound recording. A great group has sprung up around phonography (think photography, but with sounds).
The new Faust uses this network to connect to current fans. Some of these fans even have their own Krautrock bands. This newer version of this is called nu-krautrock, being experimented with by a band called dieplankton.
From the '70s till now, Faust has captivated audiences worldwide. With this network, they are breaking into new audiences everywhere. Now the captivation has extended world web-wide!