Hang with the ballers on Baller Alert
Ning Network Spotlight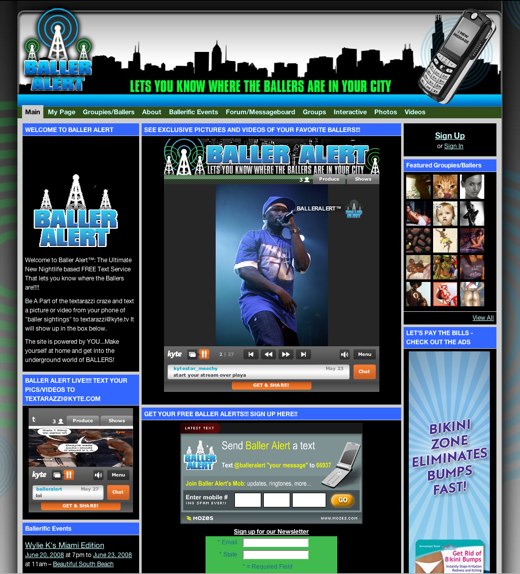 Celebrity gossip junkies and spotters have a place to gather at Baller Alert. Baller Alert is a network that doesn't discriminate — it welcomes groupies and ballers alike.
Attend the latest ballerific events in hopes of getting a glimpse of your favorite athlete or celebrity. Don't know where the ballers are? Groupies can join the "textarazzi" craze by using Baller Alert's free text service. Special alerts to your cell phone instantly provide details about celebrity sitings and star-studded parties. With more than 740 members, Baller Alerts are sure to come frequently.
With Baller Alert, groupies can stop simply reading celebrity gossip; they can take part!