Find strength at I Power
Ning Network Spotlight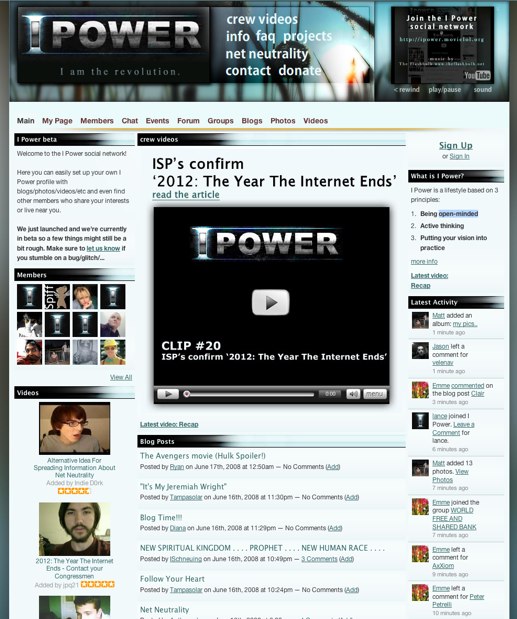 I Power is a lifestyle based on 3 principles: being open-minded, active thinking, and putting vision into practice. If this sounds like you, check out the I Power network today!
Blogs and discussions on I Power are rich, diverse and plentiful. Members respectfully debate about a variety of topics including vegetarianism, approaching women, marijuana and the death penalty. Currently, the hot topic on the network seems to be net neutrality. Accordingly, Net Neutrality Watchdog is the most active group with 244 members! With a section in the forum dedicated to suggestions for and questions about the network itself, I Power does not consider itself exempt from change.
If you are the revolution, take matters into your own hands and become a proactive member of I Power today! Among nearly 6,500 others, you're sure to learn and teach someone something new with each visit.