Finding a home at Foster Care Central
Ning Network Spotlight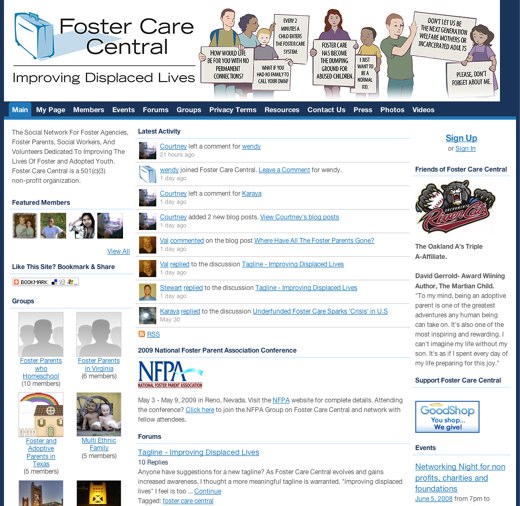 Foster Care Central is a network for foster agencies, foster parents, social workers and volunteers dedicated to improving the lives of foster and adopted youth. Connect with nearly 400 members who are all trying to make a difference.
Learn about events across the nation and see which other Foster Care Central members plan on attending. Members can post photos of their foster youth and upload (or watch) many informational and inspirational videos. Forums are a terrific resource for discussing various topics including behavior issues, transitional housing, medication, adoption and guardianship options, and success stories. For those seeking even more information, Foster Care Central also provides an extensive list of resources for a few states, while members are free to suggest their own as well.
If you hope to make a difference, you don't have to go it alone; Foster Care Central provides invaluable support for those who desire to make a positive impact on displaced youth.