Gather at iMatthews
Ning Network Spotlight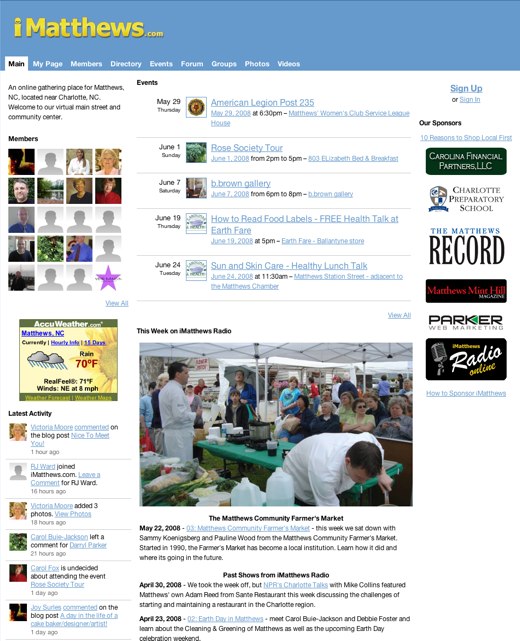 Matthews, N.C. residents have a Main Street they can visit in town. iMatthews now provides a "virtual main street and community center" as well.
iMatthews celebrates the local, with area sponsors and posts discussing the benefits of shopping local first. The network works well in conjunction with the community, featuring local tours and art displays in the Event Calendar. A directory lists organizations, businesses, and publications.
If you are new to the area, check out the groups for like-minded people. From an online book group to the local chapter of the North Carolina Wildlife Preservation society, to a small business group, there is something for everyone at iMatthews!