Get smart with your cash at FatCat
Ning Network Spotlight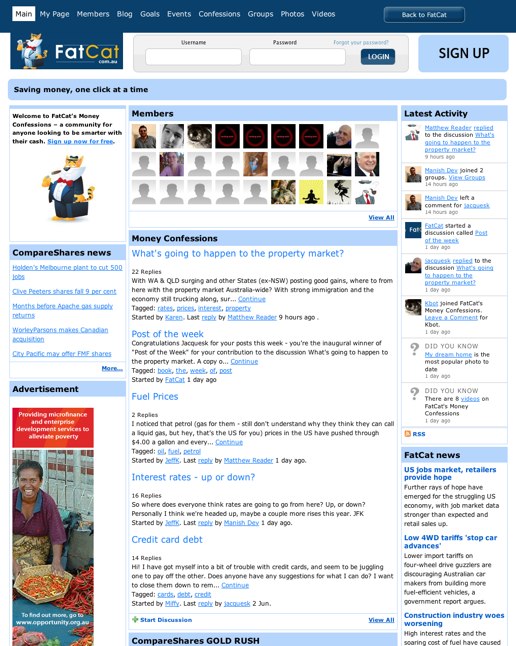 Let's face it — at times, we all probably spend more money than we'd like. At FatCat's Money Confessions, you can keep your mind on money (and your money in your wallet) by interacting with members with similar financial concerns or goals. It's a place where big spenders can learn the art of pinching pennies or maximizing financial return.
Have a money sin to confess? Post Money Confessions about anything you want or discuss previous confessions about the property market, fuel prices, interest rates or debt.
Everyone's heard time and time again that writing a goal down is crucial. Under the Goals tab, you can finally put your financial goal somewhere you won't lose it! Now, it's no longer just a thought, but something tangible that you can read and strive for. Other members may motivate you and hold you to it. And who knows? Maybe since you posted it publicly, you'll be too ashamed of not achieving it!
If you want to save your money, do it at FatCat's Money Confessions one click at a time.