Get your party on with your Peeps
Ning Network Spotlight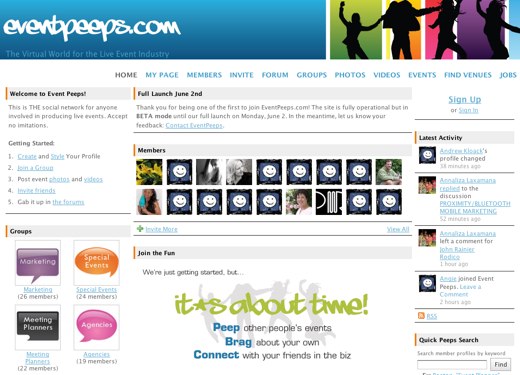 Eventpeeps is a social network for anyone who is involved in producing live events!
Discuss details of organizations an event on forum discussions. Do faxed registration forms perplex you? Or maybe you want to discuss your attrition option. If you just want some entertainment, read about event disasters! Members have added great content to the network. Some amazing photos and videos have been added from events all around the country. Or take a look at upcoming events!
No matter what kind of events you organize, you will learn and connect with Eventpeeps!