Hot Wheels aren't just for kids
Ning Network Spotlight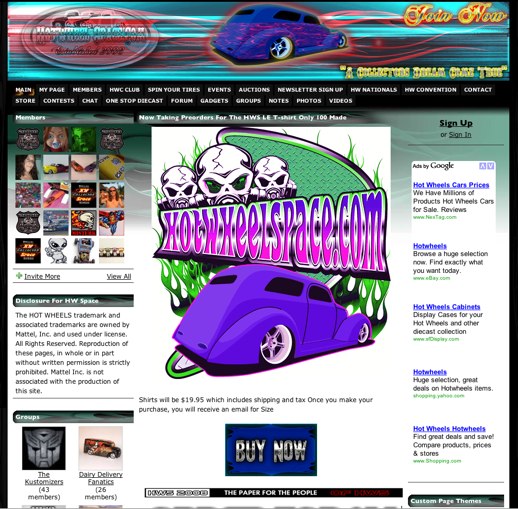 Remember those awesome Hot Wheels cars you loved as a kid? Well, they're for grownups too! Hot Wheels Collectors Space is an extremely interactive network of Hot Wheels collectors everywhere.
If you managed to keep some of your favorite childhood toys in pristine condition, you might want to consider starting a collection. Photos showcase some of the proudest enthusiasts and their favorite cars. Use the Hot Wheels Collector Universe Map to find members across the country. Don't forget to mark the 2009 Super Convention on your calendar! The network has a whopping 19 tabs covering all the basics and more, including auctions, a newsletter, conventions, contests, and a one stop diecast.
Even the most passionate Hot Wheels collector will have more than enough to do at Hot Wheels Collectors Space!