Make Our Film Space your own
Ning Network Spotlight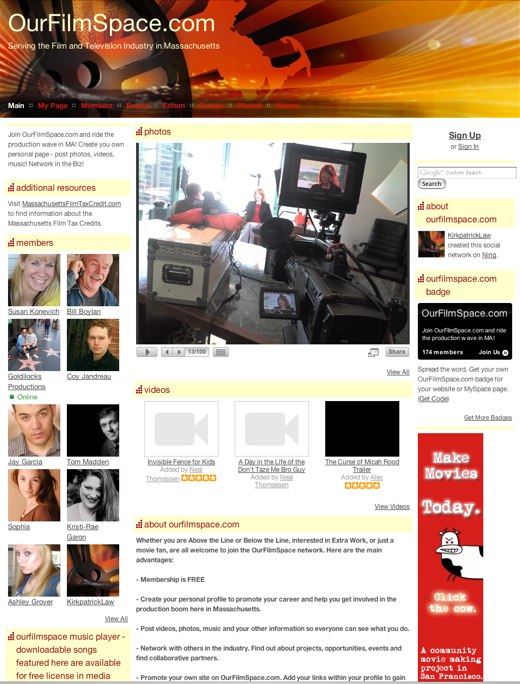 Our Film Space is a resource for members of the film and television industry in Massachusetts.
A primary offering of Our Film Space is the networking opportunities. With members who are established players, as well as those new to the industry, this network provide a place for them to share experience and information. The possibilities for collaboration abound, with a line up of castings and workshops on the list of Upcoming Events.
Of course, the events also include screenings and the network provides and excellent place for directors, producers, writers and actors to promote their films. Some films have taken the step to create their own member accounts.
Our Film Space is off to an amazing start for the film and television industry of Massachusetts. Keep your eyes peeled for the Our Film Space webisodes, playing soon at a computer monitor near you!