Making a difference with VegHaven
Ning Network Spotlight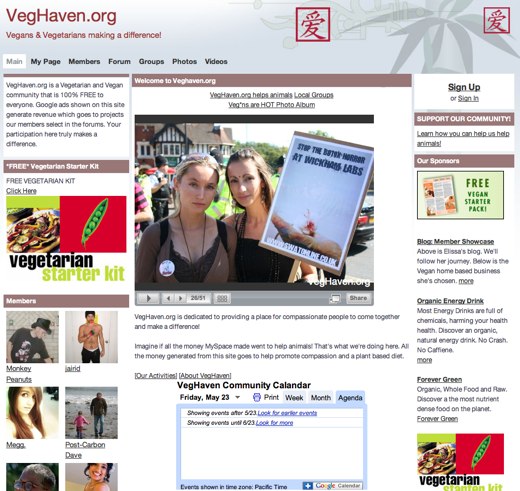 VegHaven is a network for "vegans & vegetarians making a difference!" Network Creator Chris Tinney promises to help animals, promote a plant-based diet and uses ad revenue from the network to support animal causes.
Within the network, various groups have formed for everyone from raw foodists, who are interested in exchanging recipes and tips for living the raw food lifestyle, to vegetarian parents looking for common ground with other vegetarian families.
Are you a new vegetarian? You can join the discussion in the general forum for advice on food and nutrition. There are also threads on how to handle breaking the news to your meat-loving family and what to do if you fall for a meat eater!
Chris has also started a group for local activists to help raise money by placing donation boxes in their communities. It's another great way to spread the word among friends and neighbors.
VegHaven is truly making a difference!