My motiv for BMW owners
Ning Network Spotlight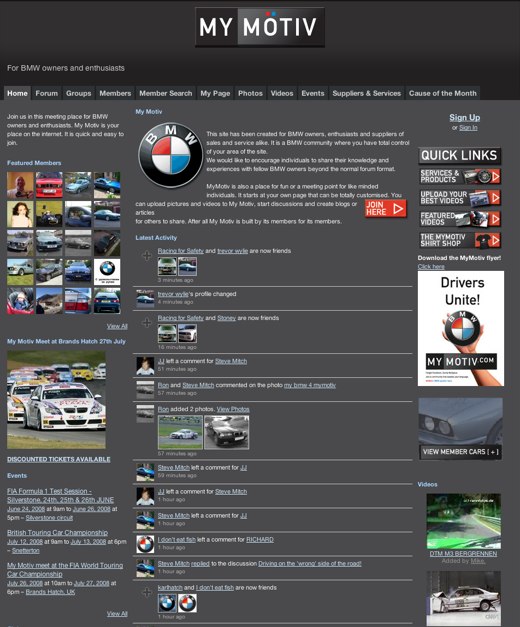 My Motiv is the meeting place for BMW owners online. And members are proud of their cars, featuring them as photos on most profiles. To catch up with members of this network, keep up with BMW events, covering a variety of locations.
A unique feature to My Motiv is the Cause of the Month tab. This month is Cornwall Air Ambulance, which saved a member's life airlifting him to safety. The page provides a link to the service, where visitors can learn about how to donate!
Videos are a popular feature on My Motiv, covering races, test drives, and hill climbs. For me, photos is where it's at on My Motiv. You can search for classics, pick out rally cars or plan a wishlist of bimmers you'd like to own!
If you are a BMW owner, or simply an aficionado, check out My Motiv for your networking needs!