Full of pride at Navy for Moms
Ning Network Spotlight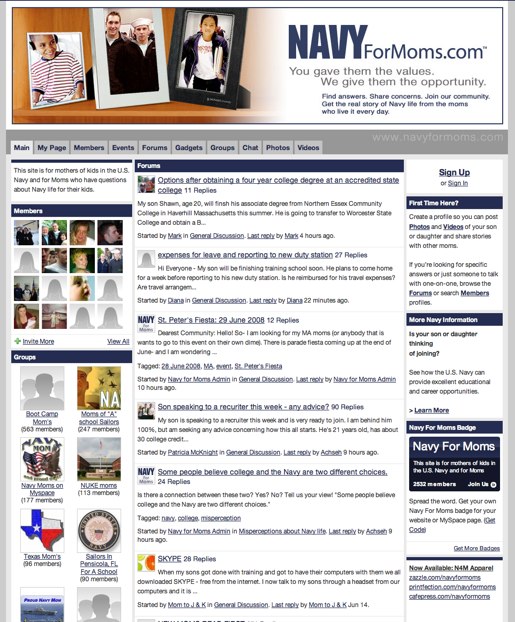 Understandably, parents with children in the armed forces may have a lot to cope with. However, mothers of children serving in the Navy may find answers, comfort and friendship at Navy For Moms.
In my humble opinion, the active and direct communication that takes place between members is the most valuable component of Navy For Moms. Members blog about their experiences, sharing genuine stories about what Navy life is like. To further disseminate the truth, there is a section in the forum dedicated to clearing up misconceptions about Navy life. Currently, an active discussion takes place regarding the connection or lack there of between the college and the Navy.
Mothers that have children who are in or are considering joining the Navy should check out Navy For Moms today!