Nerds and hip-hop mix at Nerdcore
Ning Network Spotlight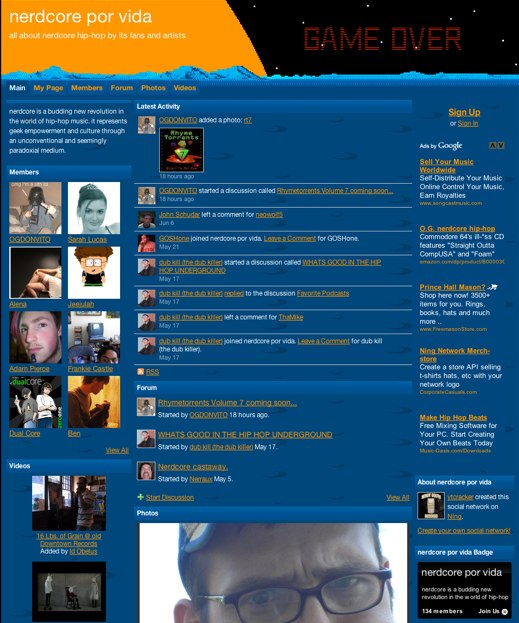 In the past, we've looked at nerds and we've looked at hip-hop. Nerdcore por vida brings these two seemingly disparate lifestyles together as one.
The forum includes discussions about techniques and favorite podcasts, serving up knowledge like industry insiders. However the nerd shines through when lamenting the loss of a local arcade.
Check out Nerdcore live performances in the videos section. Popular performers include Rocket Propelled Geeks and MC Wreckshin, and MC Router, who are also members of the network. Take a look at what the nerdcore lifestyle consists of; albums, rhyme torrents, live shows, and of course, consumer electronic conferences.
Start repping your nerd crew at nerdcore por vida!