Path to healthy living on Iowa Avenue
Ning Network Spotlight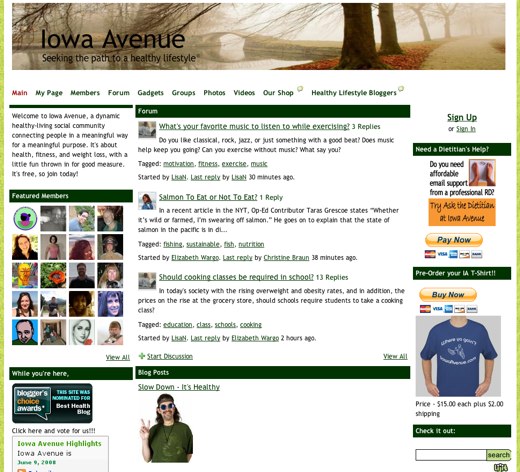 As preventable, chronic diseases are becoming increasingly prevalent in our modern world, it's apparent that there is a dire need for drastic lifestyle changes. Members of Iowa avenue are recognizing this and uniting as a network about health, fitness, and weight loss, with a little fun thrown in for good measure!
Iowa avenue is a dynamic network as members take advantage of features to engage in thoughtful discussions, share wisdom, and to connect in a meaningful way. Interesting debates take place about whether or not: counting calories is important,  cooking classes should be part of curriculum in the face of the obesity epidemic and salmon should be eaten. Wisdom can also be shared through blogs! Discover healthier alternatives to not-so-healthy treats.
If you're interested in living a healthier life, check out Iowa avenue today!