Release your artistic impulses at Creative Souls
Ning Network Spotlight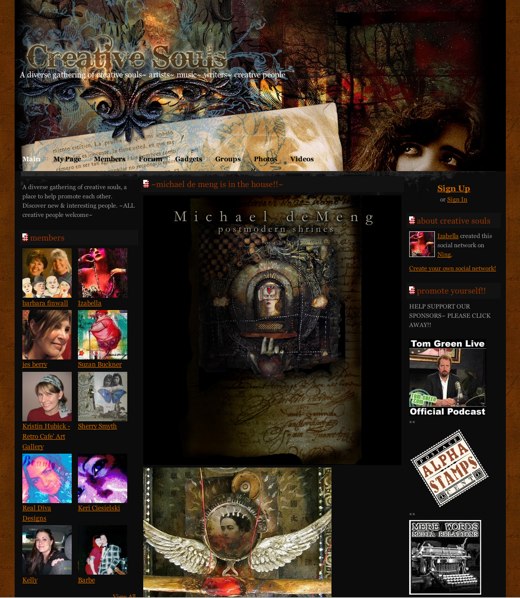 Artistic individuals have found an outlet at Creative Souls. With a beautifully designed main page, it's clear that there are many extremely talented members.
It is a virtual gathering of creativity, with members helping to promote one another. Creative souls form a group to sell their art. The photo slideshow is mesirizing and diverse. Artists reflect their diversity and creativity through countless mediums: photography, Photoshop, jewelry, paint, sketches, stories and collages. Just browsing through the main page, I see various expressions and pieces in blog posts: one inspired by missed opportunities, another by a ghost story. One member explains her love for birds and bird watching.
If you're looking to be inspired or simply seeking a place to unleash your creative impulses, look into Creative Souls!