Remember multicultural Michigan
Ning Network Spotlight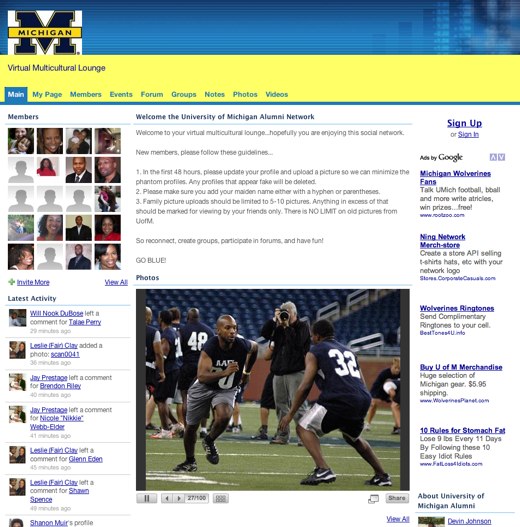 The University of Michigan Alumni network is a virtual multicultural lounge for all for all who call the University of Michigan their alma mater!
Take advantage of the forum discussions and the incredibly active groups. You can also keep up with the lives of your fellow Wolverines though photos and videos. Member use the opportunity to get in touch with long lost friends and catch up on old times or reminisce about attending Michigan in the 80s. Connect with your fellow Delta Sigma Theta-Nu sister or fellow Bursley dwellers. Engineering and Business School alumni have also found each other!
For all those who miss their time hanging out in multicultural lounges, University of Michigan Alumni is the network for you!