Rolling to good times
Ning Network Spotlight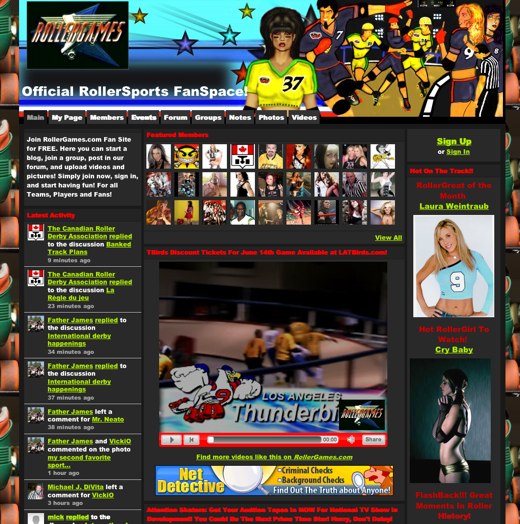 Whether you like roughhousing on roller skates or you're just a fan of the show, RollerGames is the network for you!
RollerGames connects teams, players and fans. If you're interested in breaking into the world of RollerGames/Roller Derby, check out events that may be coming your way! Or maybe you'd like to learn more about the standouts in the sport by reading about the RollerGreat of the month. With nearly 800 members, you may be able to find a few in your area to start your own RollerGames team! Take part in the extremely lively discussions taking place in the forums. Most importantly, maybe you should take a look at what you're getting into by watching some videos.
If you think you're coordinated enough, roll into some fun today at RollerGames!