Show what you've got at Drum Fill
Ning Network Spotlight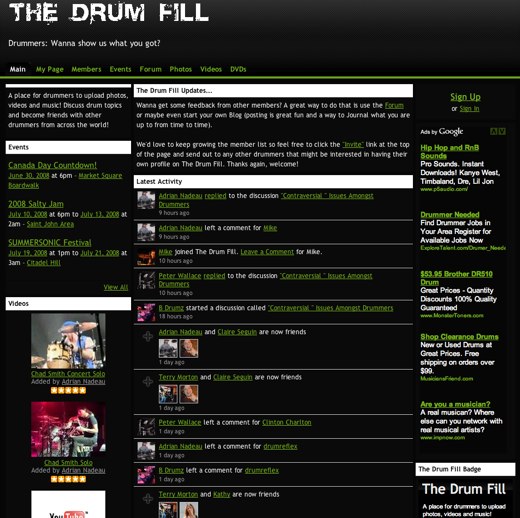 The Drum Fill challenges all drummers, "Wanna show us what you got?"
The Drum Fill has sure shown us what they've got: drums! But, more important, the rhythmically inclined folks who can keep a beat. This sleek network is an awesome resource for drum enthusiasts, players and wannabes to gather and share all sorts of media and ideas about what makes drumming.
All skill levels are welcome here.
Beginners and advanced drummers would be wise to check out the DVDs section. Here you'll be able to learn the basics of drumming, or when ready delve into the secrets of the Meuller Method. Drumming would be nothing without performance. On the videos page you can see performances from all over showing some sweet venues and some stellar solos! The photos page also does a great job of depicting really unique drums, exploring the world music side of the genre.
Drums are what make music rock! So if you wanna really rock out, head over to The Drum Fill!