Support for those impacted by Pallister-Killian Syndrome
Ning Network Spotlight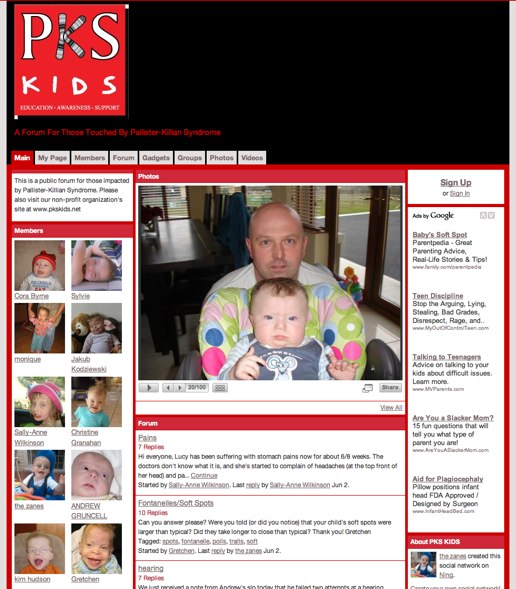 PKS Kids is a wonderful network of support for those impacted by an extremely rare genetic disorder called Pallister-Killian Syndrome (PKS).  PKS Kids is dedicated to promoting education, awareness and support for everyone impacted by PKS such as caregivers, family members, friends, teachers or medical professionals.
Members reach out by posting blogs, photos and videos about/of their loved ones afflicted with PKS.  It's inspiring to see so many compassionate individuals providing support through heartfelt messages.  Forums are a useful resource to get advice, ask questions and discuss various aspects of PKS with real people in similar situations.
If you're impacted by PKS, find support and keep your journey positive at PKS Kids.