Finding comfort at Surrogate Mothers
Ning Network Spotlight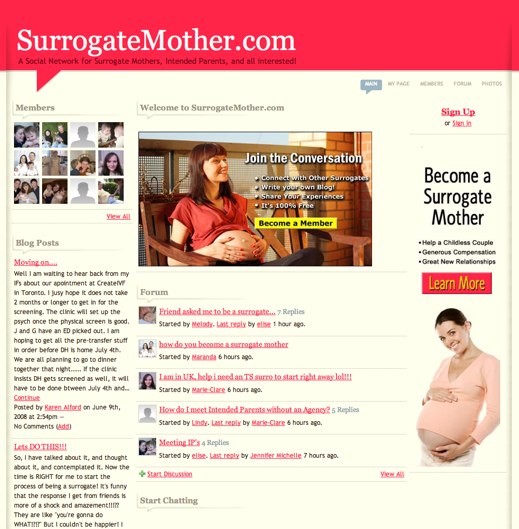 Becoming a surrogate mother is no small task as there are countless issues to take into consideration. For those who are deliberating about making this incredible sacrifice, SurrogateMother.com may be an invaluable resource.
As a network for surrogate mothers, intended parents and everyone interested in surrogacy, SurrogateMother.com is a great place to get firsthand accounts, advice and general information about the process.  Members post requests for advice on forums and others share their wisdom wholeheartedly. Couples reach out for advice on the involved process of finding a surrogate mother, receiving replies that include useful links and even offers of surrogacy!
To further strengthen their bond, members find other commonalities to discuss, such as interests and passions. The photos of members' beautiful and exuberant families may be a source of inspiration for those considering surrogacy.
If you're considering surrogacy, drop by SurrogateMother.com to learn more!