Swim, bike, run, repeat.
Ning Network Spotlight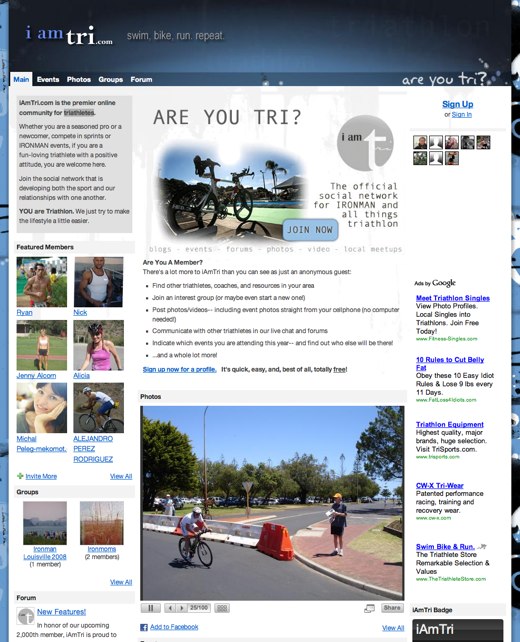 If you're Tri or want to be, iAmTri is just the network for you. iAmTri is a network for anybody and everybody interested in triathletics. Whether you're a seasoned professional, an aspiring triathlete, trainer, coach or spectator, you're welcome at iAmTri, as long as you have a a positive attitude!
On the forums, members meet, coordinate and discuss with others doing the same triathlons. Triathletes even delve into psychological topics as they discuss their Meyers-Briggs types. Turns out that triathletes may have much more than just athleticism and dedication in common!
Using the events feature, members can find out about triathlons taking place around the world. Those who really want to stay on top of Ironman news can subscribe to the RSS feed. You'll find that many members blog about training and progress, which seems like a great way to stay motivated, receive support, and develop the sport. Possibly more importantly, iAmTri is a great place to develop relationships with passionate triathletes like yourself.
Check out iAmTri today!