Taking it to the HoopSite
Ning Network Spotlight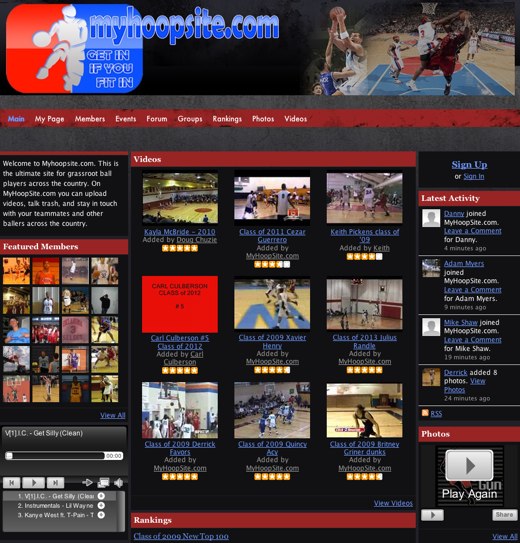 If you're a baller, it's time to get in on the action at MyHoopSite.
The network is built from the ground up for basketball players, and with more than 1,500 members, it's quickly becoming the place to gather off the court. As the Network Creator proudly proclaims, "On MyHoopSite.com you can upload videos, talk trash, and stay in touch with your teammates and other ballers across the country."
Any visitor can tell the network's focus is basketball just by taking a look at member avatars. Most members show off their gear, their jump shot or their teammates in their profile photo, setting the basketball-focused tone.
Of course, the heart of the network's main page and of the network itself are the videos. What would be the fun in talking trash if you couldn't show off your moves? From dunks to player highlights, MyHoopSite members like to show it all off.
So put on your game face, get suited up and join MyHoopSite!