Talk diabetes at DTF
Ning Network Spotlight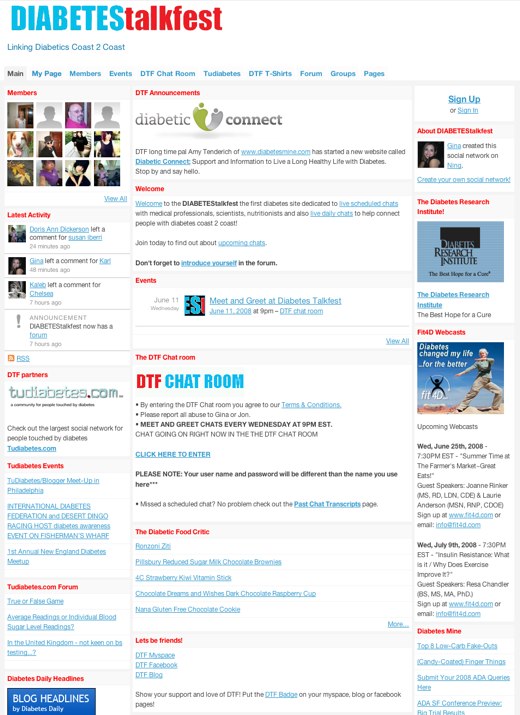 DIABETEStalkfest (DTF) is a social network that connects diabetics from coast to coast.
Partnered with the largest social network for people touched by diabetes, Tudiabetes, DTF is doing something extraordinary. DTF is the first network dedicated to live scheduled chats with medical professionals, scientists, nutritionists. If you happen to miss a chat, don't fret — DTF posts past chat transcripts up for everyone to view. Currently, there are 30 transcripts of chats with a great variety of professionals.
Besides connecting diabetics with each other and professionals, DTF also provides lots of great resources, such as The Diabetic Food Critic. DTF also sells t-shirts, one example with the appropriately cute tagline, "I'm so sweet, I need insulin."
Those interested in joining DTF, but weary of the idea of social networking need not be scared off; DTF is very easy to navigate. Their network is simple and clear, with everything easily accessible.
DIABETEStalkfest is a wonderfully innovative and effective network for those who want to connect with peers, advocates and professionals across the country.