The Deer Hunting way of life
Ning Network Spotlight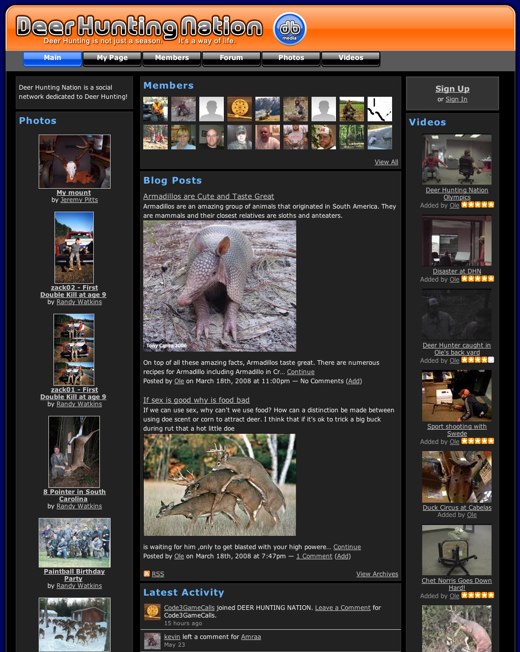 If you ask the members of Deer Hunting Nation, deer hunting is not just a season, it's a way of life. Members of Deer Hunting Nation include staff and fans of DeerBeards, devoted to men who grow beards for hunting season.
Network Creator Ole is prolific in his photo contributions, and also gets the ball rolling for My First Buck stories! Members live the deer hunting life by trading more stories and recipes on the Forum. Ole also provides some humor, with video footage of Deer Hunting Nation's office Olympics. This is in addition to the collection of other videos on Deer Hunting Nation, from rescues to attacks.
If you too are counting down the 146 days until deer hunting season, or want to discuss the delicacy that is armadillo meat, turn to Deer Hunting Nation. This fall, get beard growing!