The social side of vino
Ning Network Spotlight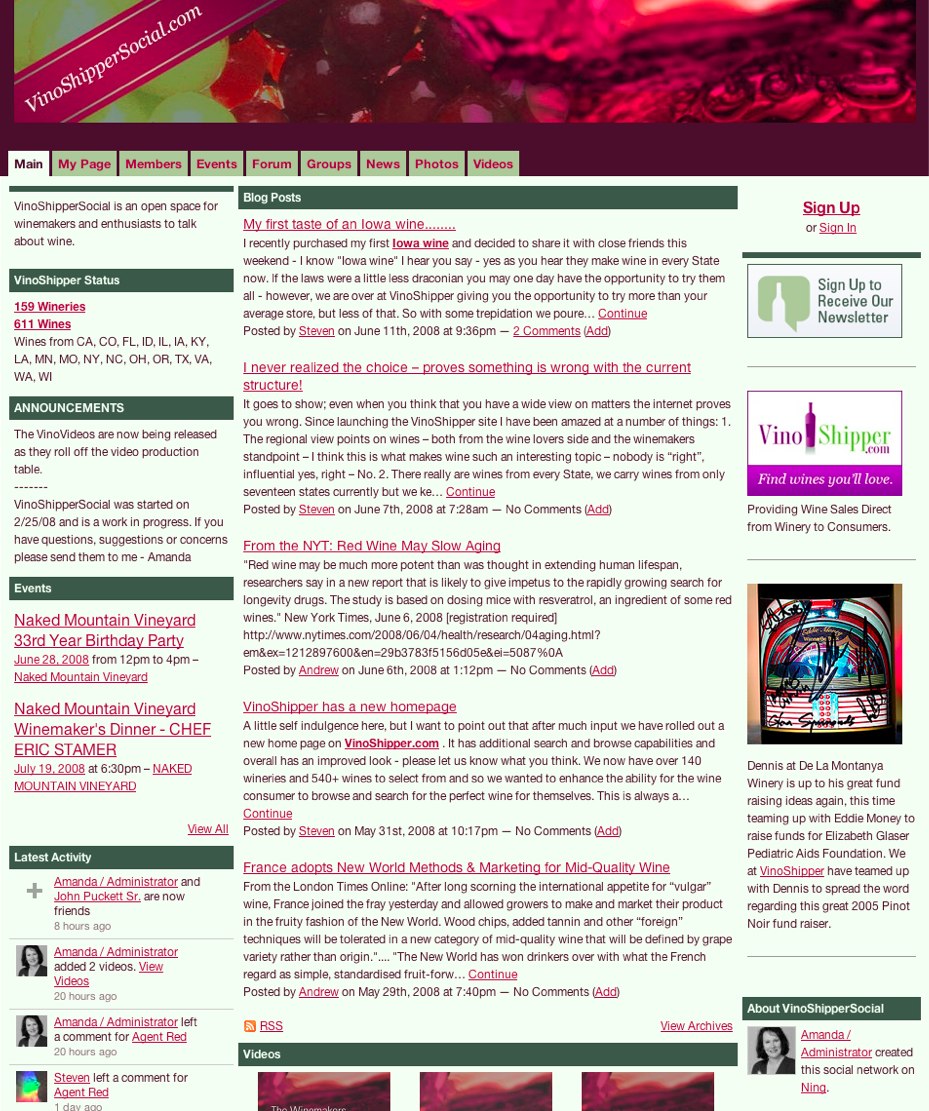 Vino Shipper Social is an open space for winemakers and enthusiast to discuss wine. It is an extension of VinoShipper.com
A growing community, Vino Shipper Social is starting to get events posted by wineries, as well as groups based around them. Videos come from both the members and the Network Creator. There are now four episodes of The Winemaker, a series of videos provided by VinoShipper.com.
The blog posts cover a wide variety of terroir, from Iowa to France. A tracker on the left side of the page provides a status for the number of places VinoShipper covers. They are up to 160 wineries and 615 wines from 16 states!
To talk wine or find some to get shipped to you, look to Vino Shipper Social!