Truckers tricking out big rigs and networks!
Ning Network Spotlight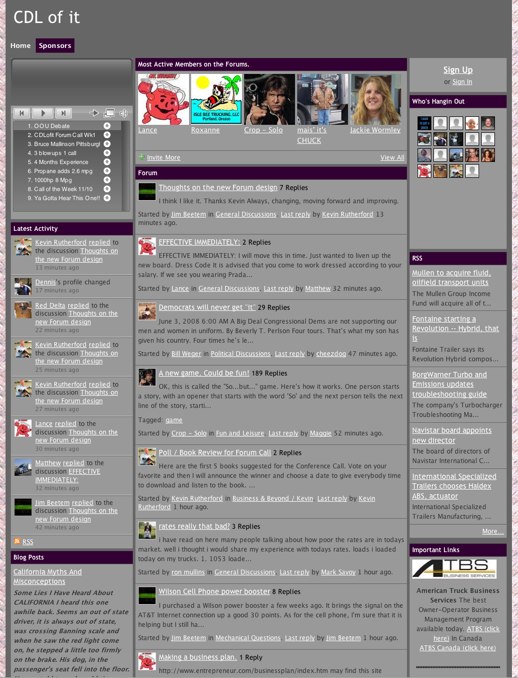 Apparently truckers don't just trick out their big rigs, but their networks too! CDL of it is a place for truck drivers and their loved ones to meet, chat and pass time, but this doesn't even begin to do the network justice. When they're not on the road, they clearly dedicate their time to CDL of it.
There are nearly 7,000 members that take part in this vibrant driver community. Feast your eyes on 11,600 photos and 545 videos. If you're in the market for a new big rig, browse through Trucks 4 Sale.
All their tabs have been tricked out with the coolest (trucker-related) features! To name a few: An extremely user-friendly and specific member search, conference calls, and a mileage calculator.
I'll admit, I came to CDL of it with preconceptions. I was making an unfair assumption that it would be humdrum. The truckers on CDL of it definitely proved me wrong and blew my mind. If you're a trucker, take a rest stop at CDL of it today!