United in the Search for Peace
Ning Network Spotlight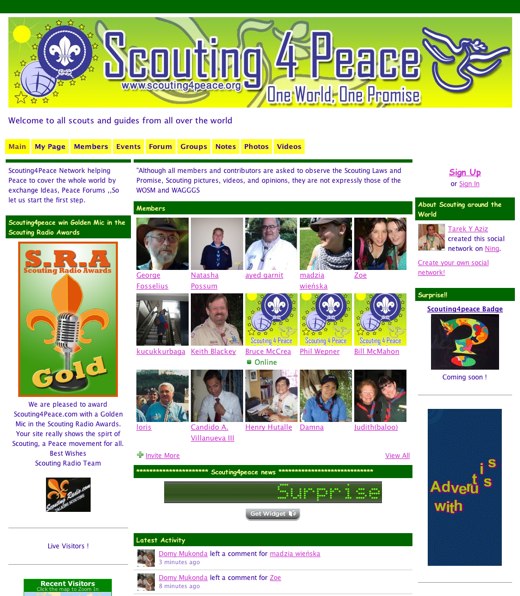 Scouting4Peace is a worldwide network uniting scouts from every corner of the earth and walk of life in the quest for peace. Members from troops in Peru, Egypt and Malaysia among others, have come together to share ideas and experiences making the world of scouting that much more connected.
One of the fundamental tenets of scouting is helpfulness, and this network lets all scouts help each other in one global effort. This can be witnessed on the forum page where ideas are shared about specific camps, the celebration of 100 years of scouting or mourning of the recent scouting tragedy in Iowa.
There is nothing quite like the scouting experience. On the photos page, members can share this with the world, or live vicariously through the experiences of others. The videos page achieves a similar goal, but also provides a location for scouts to share interesting news and information about their countries.
So if you have a knack for orienteering point your compass here, and check out Scouting4Peace!