Uniting Indonesians in Seattle
Ning Network Spotlight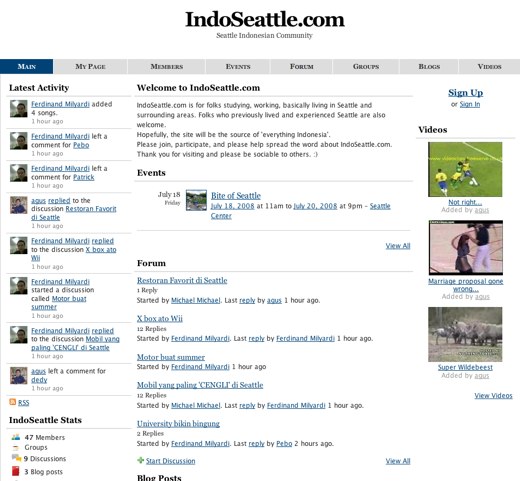 If you're part of the growing Indonesian community in Seattle, IndoSeattle.com is the network for you! Chock full of content for the Indo-American living in Seattle, Network Creator Agus has done a great job of using the notes feature to review restaurants, clubs, lounges, and even Indonesian movies that are playing within the city.
Sound enticing? Check out the review for the Indo-Padi Restaurant in the University District for some great Indonesian food. If you want a larger range of dishes check out the events section and head out to the 'Bite of Seattle' later this month for more Indonesian cuisine. The blog is great for members who are interested in updates on politics, music, news and more.
So join IndoSeattle.com today and see the latest in the Emerald City!