Uniting women in leadership
Ning Network Spotlight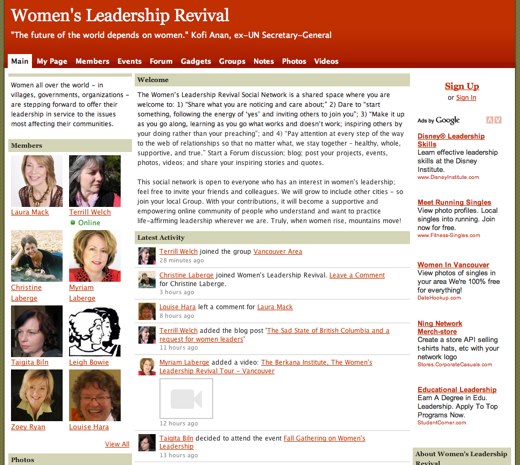 Women's Leadership Revival takes a quote from Kofi Annan as inspiration for the network, "The future of the world depends on women." With this as a guiding principle, the network aims to support and empower women around the world, helping women achieve their goals and to affirm their roles as leaders.
On personal blogs, members share interesting books, movies or articles they've come across that explore women as leaders. There are also posts on the meaning of leadership and spreading peace through leadership.
There are also opportunities for members to meet one another and participate in events promoted on the network. This summer includes opportunities for a summer leadership workshop in Vancouver and sessions on constructive conversational techniques.
So take the lead! Go make your way over to the Women's Leadership Revival.