Unleasing the Zoosse within
Ning Network Spotlight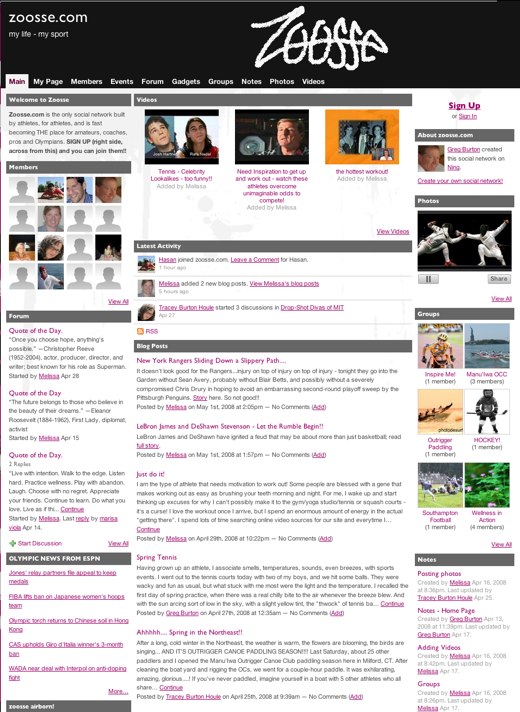 In an earlier blog post last month, we interviewed Network Creator Greg Burton about creating Zoosse, a network devoted to sports. Now we turn to profile the network itself!
If you're ready to unleash the athlete within you, Zoosse is the place. With more than 100 members, the network is dedicated to world-class coaches, athletes and trainers from around the world. What makes this network truly unique is its open discussion for athletes across all skill levels. Just ask Network Creator Greg Burton. He sees Zoosse as an "interactive sports group" with an "efficient means of communication between the various members of the sports community."
From weekend warriors to medal-winning Olympians, athletes share stories, give training tips, gossip over sporting news and provide words of encouragement to help members achieve their athletic goals. We've all had times where it's tough to get up and train. If you need that extra push to get you off the couch check out the Quote of the Day to get fired up about achieving your dreams.
If you play sports and love competition, join Zoosse to build your own Sportportal and bring your team and friends together today!