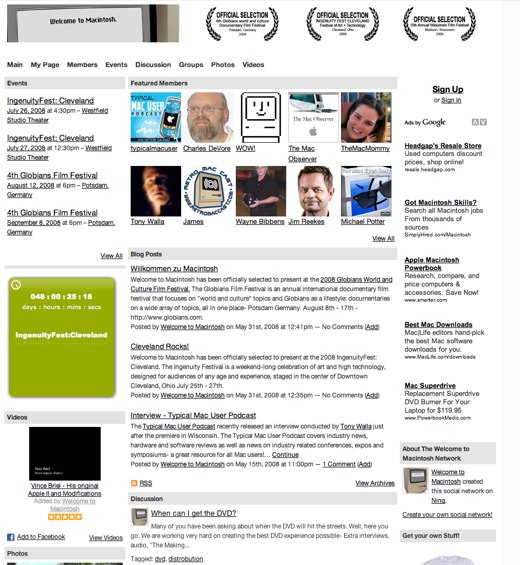 It seems to be clear, Macintosh fans love networking. The latest in the arsenal of Mac based networks is Welcome to Macintosh. This network focuses on the independent film, Welcome to Macintosh, "a documentary that explores the many ways Apple Computer (now Apple, Inc.) has changed the world."
A store widget on the right column of the main page allows fans to purchase Welcome to Macintosh Stuff, a great idea to garner revenue and publicity. The network also shares badges with other Mac networks on Ning, including RetroMacCast and MyAppleSpace.com.
The film is currently on the festival circuit, from Potsdam, Germany to Madison, Wis. On the left side of the main page of Welcome to Macintosh, a widget provides a countdown until the next stop on the tour. Next stop, Cleveland, Ohio!
No related posts.