Where History comes alive
Ning Network Spotlight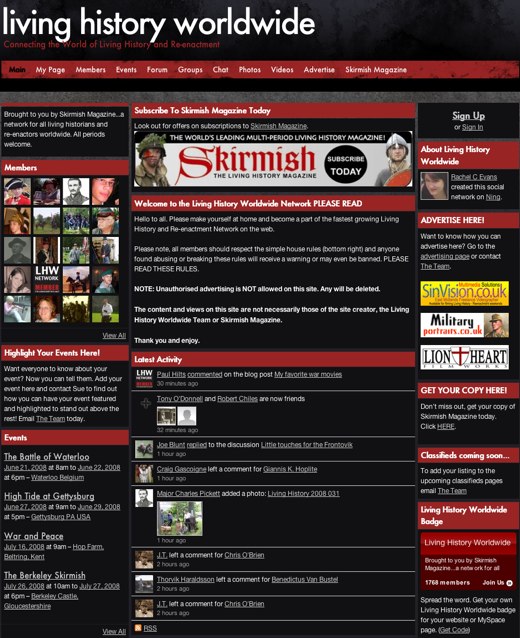 Living History Worldwide is a network for history buffs and re-enactors from all around the world!
After becoming a member, you will be able to join into the incredible world of the network. Forum discussions range in topics from women in the war to the details of rifles from different eras. Join amazing groups that bring members interested in different eras together, such as World War I, Gettysburg, the Roman Empire, the Wild West, the Civil War and even Pirates! Photos are educational and beautiful as they depict battle and cultural reenactments from all eras of history!
Whether you are a seasoned re-enactor or simply love history, don't let time pass Living History Worldwide by you.