Who says moms don't blog?
Ning Network Spotlight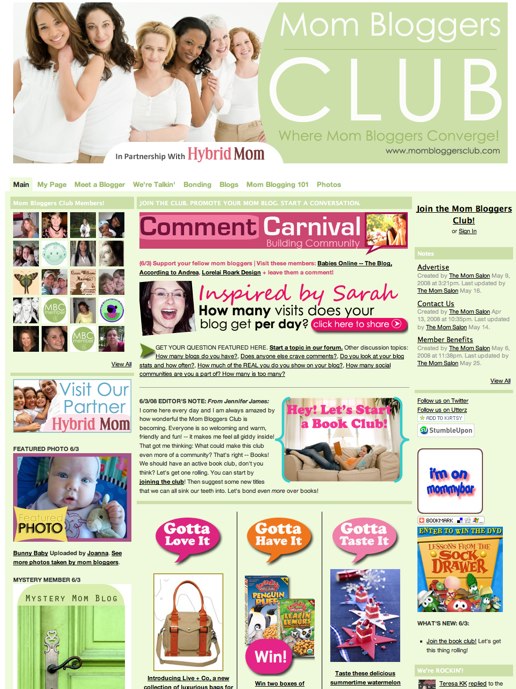 Mom Bloggers Club is a network for the Hybrid Mom, which describes the new generation of mothers who maintain and embrace multiple identities. A Hybrid Mom, as defined here, is exactly what it sounds like:
"An adult female who has discarded outdated and unrealistic conceptions of motherhood. She is parent, wife, volunteer and sometimes entrepreneur, all in one. Known for her strength, sense of humor, and flexibility, a hybrid mom is actually a fusion of roles that suit her own individuality."
Being a mother is a full-time job, and an extremely difficult one at that. However, these Mom Bloggers are loving it and still find time on the side to blog! Moms write on a variety of topics; Some share invaluable advice and support, while others discuss how to blog more effectively!
With more than 650 members, moms have clearly formed strong bonds. Mom Bloggers have most noticeably united over geographic location, with blogs for Midwestern, Middle Atlantic, New England, New York, Southern, Southwestern, and Western Mom Bloggers. Many mothers showcase their beautiful families through photos. In forums, you can find discussions about everything from which magazines Mom Bloggers wish their blogs would be featured in to celebrity gossip.
If you consider yourself a Hybrid Mom, join the Mom Bloggers Club for entertainment, support and friendship!