Become a media pro at Folio
Ning Network Spotlight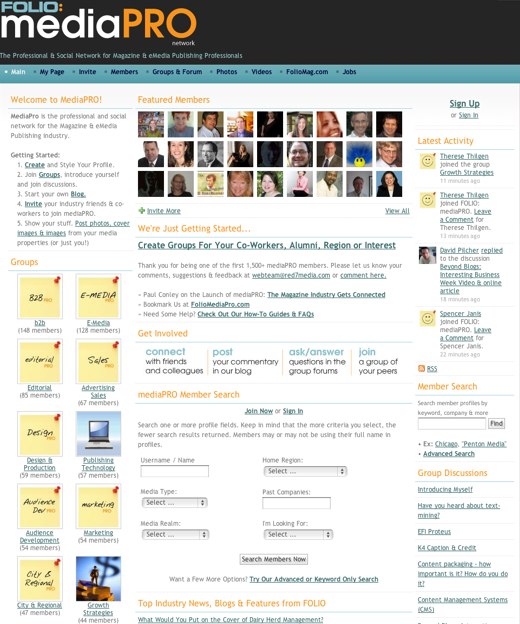 Folio: MediaPro "is the professional and social network for the Magazine & eMedia Publishing industry." Within the first few weeks, Folio: MediaPro is already boasting more than 1700 members! This includes magazine publishers, editors, and newspaper writers, among others.
With such a variety of members, MediaPro is a great stop for industry networking. It also provides direct help for job hunters, with a Jobs tab, that links to the career center at folio magazine's website. Not only does the magazine's website get its own tab on the network, the network gets linked to from the homepage.
Specific groups such as Green Publishing Strategies provide the online space for connection and discussion. Another key feature on the network are the Events listed on the lower right column. These allow members to network face to face as well as bring the collaboration from the network to another level.
If you are a magazine or e-media publishing professional, explore what Folio: MediaPro has to offer!