Bored With Your Tea? Pimp Your Kettle!
Ning Network Spotlight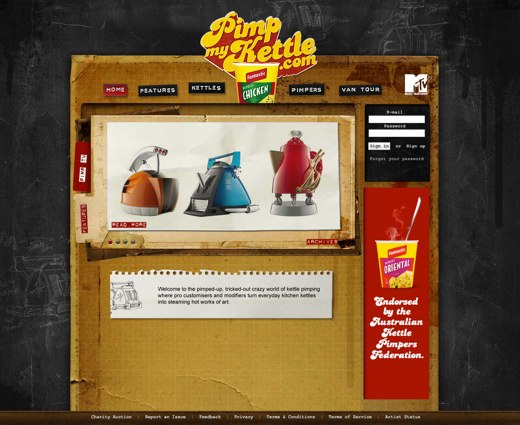 Everyone's heard of Pimp My Ride. There's Pimp My Boat, Pimp My Room… But the underdog that few have heard of, making a stand in the 'Pimp My' community, is the renegade Pimp my Kettle. It's the "pimped-up, tricked-out, crazy world of kettle pimping where pro customizers and modifiers turn everyday kitchen kettles into steaming hot works of art."
Not only are the kettles pimped, but this is a true testament of the extent to which a social network can be pimped out. The network's skin has taken the basics of the Ning platform and turned it into a behemoth of style and art. Appropriately so! Ever since the pioneer of kettle pimping made the Steamer GT, kettle pimping has been all about style. Keeping with this trend the renamed home page of the network has a great introduction to the network. Click on the left tab titled "Pimp TV" to check it out.
The network is great, but the kettles are what make it. Check out some awesome kettles, such as the tank, and the Tribal Pop Kettle. Don't stop there though, if you don't mind carnies, check out the Clown Kettle. For those who like their kettles car looking check out the Nitro, a hotrod in kettle form.
If you're satisfied with boring hot water, then this place probably isn't for you. If you like piping hot steaming tea and a rockin kettle to go with it, then you have to check out Pimp my Kettle!