Caffeinated Games is generating buzz
Ning Network Spotlight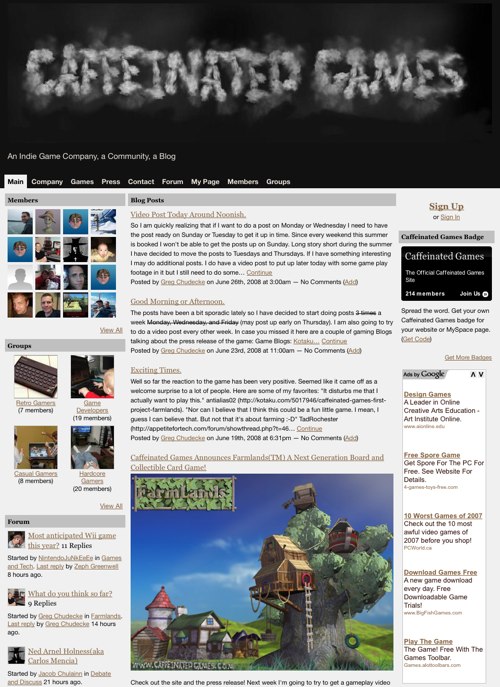 Caffeinated Games is an independent game developer and social network that's looking to revolutionize the gaming industry. Its creator is Greg Chudecke, who has previously worked on blockbuster hits like Lord of the Rings: The Return of the King and SOCOM 3.
Unlike larger and unwieldy developers, Caffeinated Games works directly with prospective gamers to help shape the ideal product. This innovative combination of game development and social networking has people talking. Wired examines Greg's "community-minded development process," writing that "it's interesting to see the company use the Ning social networking platform for its company site, which should help it build that community it wants to see happen."
Greg's upcoming game is Farmlands, in which gamers "build farms, plant crops, and battle for control of land." Screenshots are already up, and a video post of live gameplay is coming soon. So hop on the forum and tell Greg what you think!