Chat about Cheap Flights
Ning Network Spotlight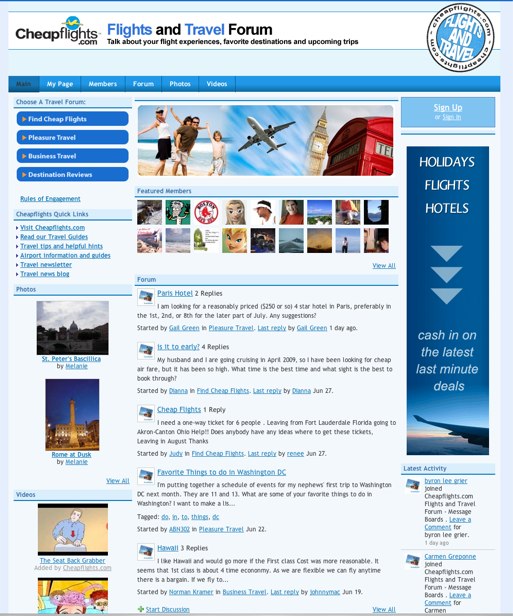 Cheapflights.com is a travel search engine that has been around since 1996. And it has recently launched Cheapflights.ning.com as a companion network to the Web site.
This network is a must-stop for travelers, where they can exchange information on best practice for travel and destination recommendations. The forum is categorized to encourage this, with Pleasure Travel, Business Travel, and Destination Reviews receiving links from the main page. Of course, the Find Cheap Flights is at home here, covering those mysterious topics like blackout dates, and when is best to book a flight.
To find inspiration on where to travel, look to the photos section. There are images from locations ranging from Morocco to Arizona. When you return, be sure to offer tips and advice back to the members of the network!
Find your next travel destination at Cheapflights!