Checkmate: No translation necessary.
Ning Network Spotlight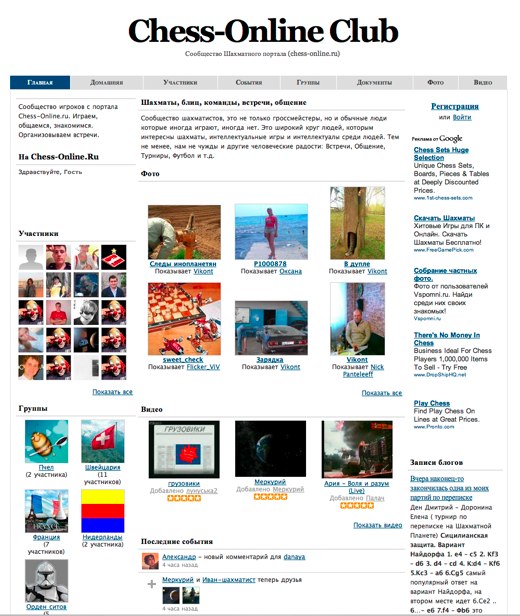 Looking for a great place to meet some new chess opponents? Check out Chess-Online Club, a network for fun-loving, Russian-speaking chess enthusiasts.
With more than 120 members and nine groups, finding a chess partner has never been easier. Chess-Online Club members won't turn up their noses at you; they welcome players of all skill levels. Grandmasters, infrequent players and beginners are all encouraged to join! The intellectual game of chess draws a wide range of fans, making for a great time.
Some members use the photos section to share their artistic photos of chess boards and pieces. Most however, use photos to share their lives, hobbies and interests outside of chess. Snag a new chess opponent and make some friends at Chess-Online Club today!