Connecting Creative People Abroad
Ning Network Spotlight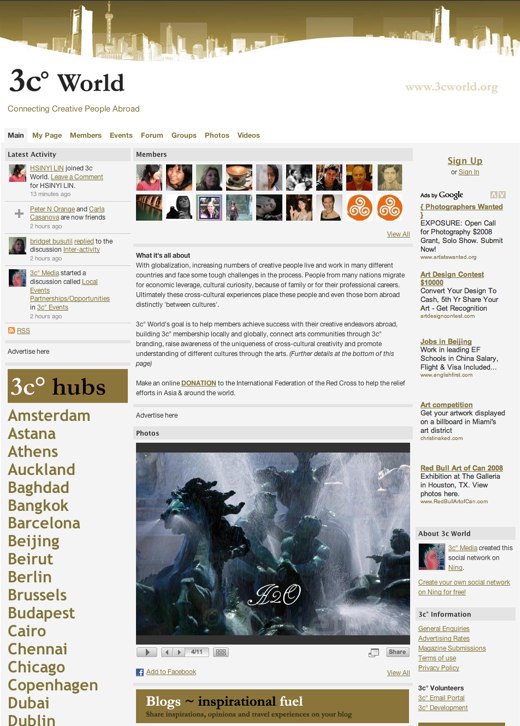 3c° connects arts communities around the world, providing artists and creative people living abroad a place to share their passion.
Run by a five-member core team who can claim six countries between them, 3c° truly has an international feel. Some of the upcoming events include a concert of Lebanese music at the Cairo Opera House, a Philadelphia art show of a painter's work in Korea and an English play in Hong Kong. 3c° groups include hubs from Amsterdam to York (what, no Zambia?), and they are easily accessible from the left side of the main page. The photos are a beautiful mix of member artwork and international cityscapes.
With almost 600 members, 3c° has a lively forum. Discussions range from the practical (looking for a good hostel in Beijing) to the aesthetic (critiquing the color scheme of a new painting).
If you're looking to discover a vibrant art scene in an unfamiliar city, book your ticket to 3c°.