Dive into the Nashville music scene
Ning Network Spotlight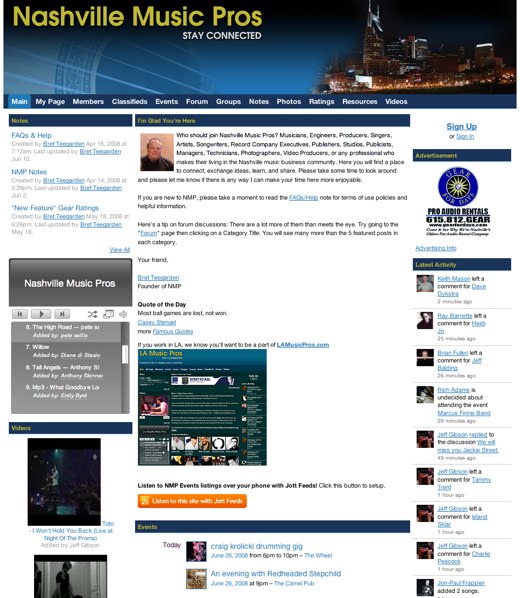 Nashville Music Pros is a network for any professional who makes their living in the Nashville music business community. From musicians and producers to engineers and technicians, everybody is welcome at NMP!
Bret Teegarden, recording engineer, producer, studio owner, musician and Network Creator of NMP, has obviously kept himself busy! Having been in the Nashville music scene for 20 years, he seems to know the lay of the land.
Share your knowledge by visiting the instrument-and-gear-rating section to rate items that you own, use regularly or have had a chance to use. With more than 1,700 NMP members, keep connected in the lively forums.
If you've been out of the loop, don't worry! Just stop by for a listen at The Nashville Music Pros Top 20, which features some of the "best and most diversified" music coming out of Nashville and all songs are submitted by members like you. Better yet, drop by one of the many incredible shows for a live listen!
Check out NMP today!