Does Daniel Radcliffe cast a spell on you?
Ning Network Spotlight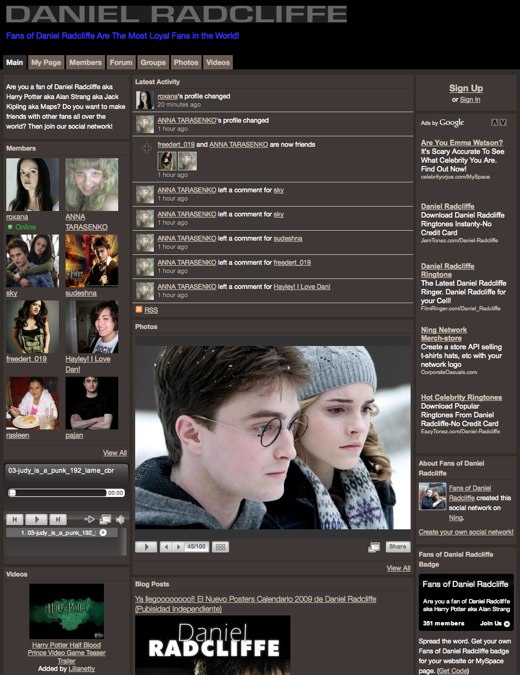 Fans of Daniel Radcliffe is where people go to celebrate the star actor of the Harry Potter films, Daniel Radcliffe. And at 350 members and counting, it will take more than an Impedimenta spell to stop this network's momentum.
Radcliffe's international fame is reflected in the groups page, where you'll find Brazilian and Filipino fan clubs as well as Daniel Radcliffe en Español. And for members who have a slightly wiser fondness for Dan, there's the Mature Fans group. Finally, a place for grown women to fawn over Daniel Radcliffe without feeling like giddy teenage girls!
The photos tab features a mix of red-carpet shots, fan art, and autographed pictures. Members also use this page to express themselves through self-portraits. At the forum, fan devotion is pushed to its limits as members ask, "Has anyone ever dreamed of Dan?" (The answer is a resounding "yes.")
Maybe you love Daniel Radcliffe in Harry Potter. Or maybe you admired his versatility in Equus. Either way, you'll get your fill at Fans of Daniel Radcliffe!