Drink wine like it's nobody's business
Ning Network Spotlight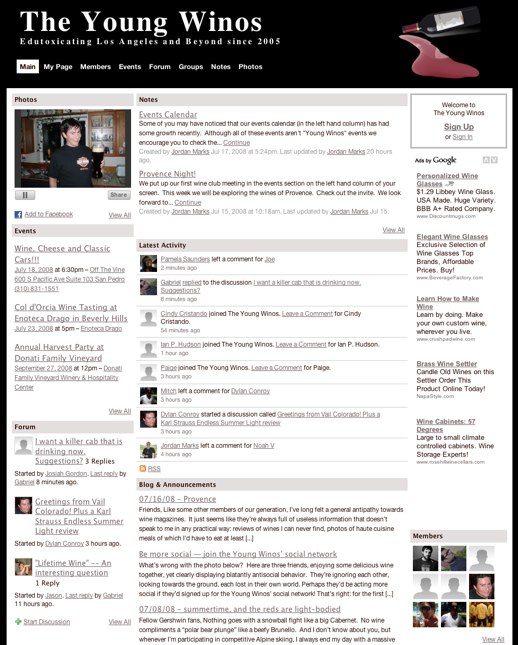 We've found a few Los Angeles natives who drink wine like it's their job!  The Young Winos is a network for a wine drinker of any level. Whether you're a beginning, aspiring, substantial or extensive wine drinker, The Young Winos is your network!
Upon joining, you'll be asked to determine your level or expertise and select some of your favorite wine varietals. If you don't know any of the listed varietals, you might want to brush up your skills by checking out some of the events. There's something for everybody! The Classic Car Cruise Wine Tasting for those who like to integrate their interests and the Col d'Orcia Wine Tasting at Enoteca Drago in Beverly Hills for a slightly different atmosphere.
Network Creator Jordan M. has summed up the attitude of Young Winos perfectly: "We're enthusiasts, but we're not elitists. We're drunks, but we're not philistines. The Young Winos: we know a thing or two about drinking."
Now the question that begs to be asked… can I start a chapter in Silicon Valley? Who's with me? Grab a glass of wine and start boozing and shmoozing at Young Winos today!