Exclusivity and love at Exclusively Setters
Ning Network Spotlight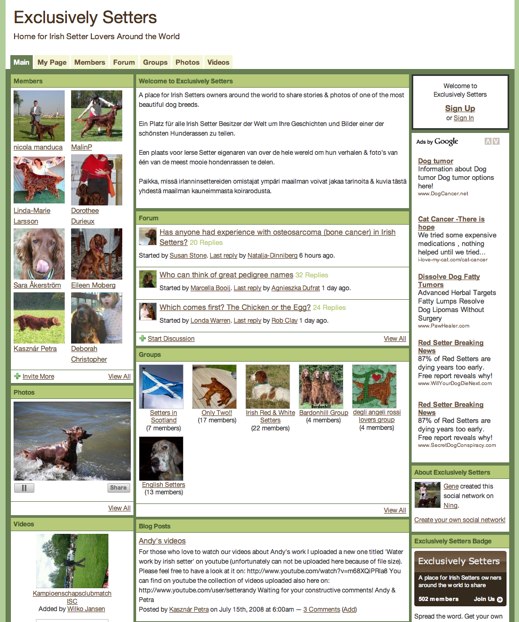 Exclusively Setters – is a network for owners of Irish Setters, whether you breed, show or simply love them! Irish Setter owners have a lot to be proud of; Irish Setters are beautiful, lovable dogs with wonderfully silky fur. Members proudly and lovingly showcase their four-legged companions in more then 10,000 photos.
Videos are a terrific way to show your adorable setters playing on land and water or struttin' their stuff in a dog show. Members reach out to help, comfort and get to know one another on the active forum. Discussions cover a wide range of topics including the inheritance of osteosarcoma (bone cancer) in Irish Setters, brainstorming great pedigree names and arranging to meet each other at shows around the world!
It's wonderful to see Irish Setter owners making the most of their network, forming friendships all along the way. Setter owners everywhere should check out Exclusively Setters and join this friendly family today!