Expand your world at Recruiter Earth
Ning Network Spotlight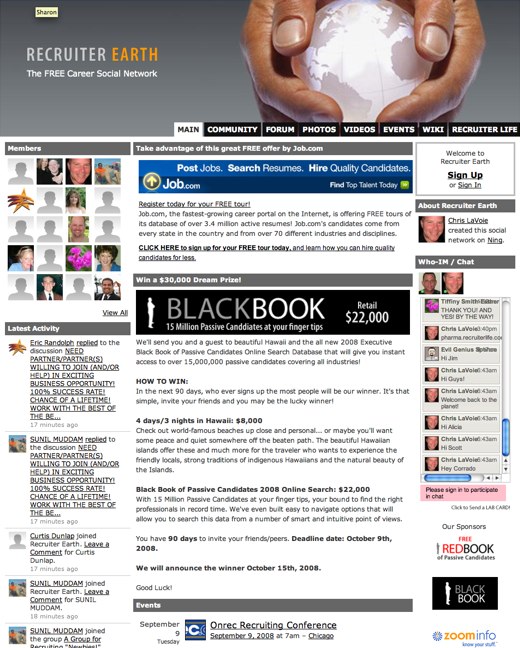 Relationships are key in recruiting, so it's natural to see recruiting networks popping up. One rising to the top is Recruiter Earth, a career social network. Recruiter Earth is linked to Recruiter Life magazine; Network Creator Chris LaVoie is a partner in the magazine. Both the magazine and network benefit from this connection, sharing readers and members.
The contest running on the network is certainly contributing to its growth as well. Get the most people signed up in the next 90 days, and you could end up in Hawaii! The winner also gets access to an online candidate database, which offers a long-term reward for this competition.
The forum provides a great place for members to talk recruiting. Open roles are shared, and partnerships offered. More specific information is shared in groups, where people can find their specialty, be it healthcare or construction.
Find your specialty, and maybe a trip to Hawaii, at Recruiter Earth!