Exploring The Forge
Ning Network Spotlight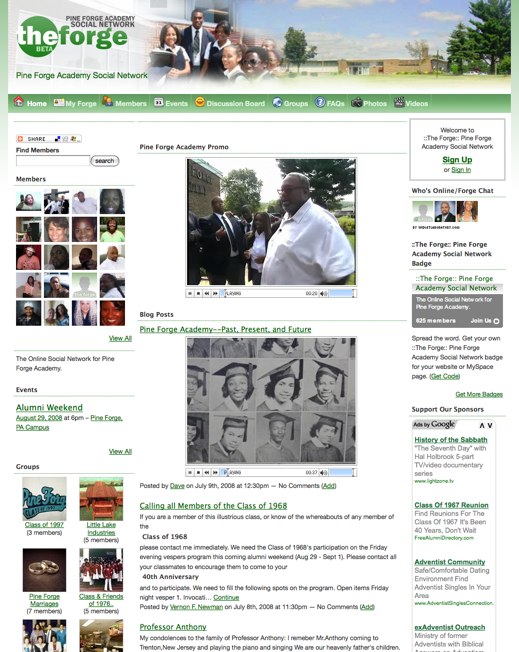 The Forge is the Pine Forge Academy Social Network dedicated to connecting Pine Forge Academy, students, alumni, family and friends.
Pine Forge Academy is a co-educational Seventh-day Adventist school in Pennsylvania that serves grades nine through 12. Opened for school in 1946, it is one of four African-American boarding academies. Their motto, "excellence is no accident" certainly applies to their network.
For a glimpse into life at PFA, watch the promo video right on the main page. To get started at The Forge, visit the FAQs section and check out the screencasts! Network Creator Chip D. has added a chat feature to address member requests and provided a very handy screencast on how to use it. Once you feel comfortable, come inside The Forge! Find out whatever happened to old pals on the discussion boards, attend upcoming events and get connected! There are more than 600 members to reach out to and 3,000 photos to browse through.
Explore The Forge today!