Fast Cars. Rock & Roll. 1320x.
Ning Network Spotlight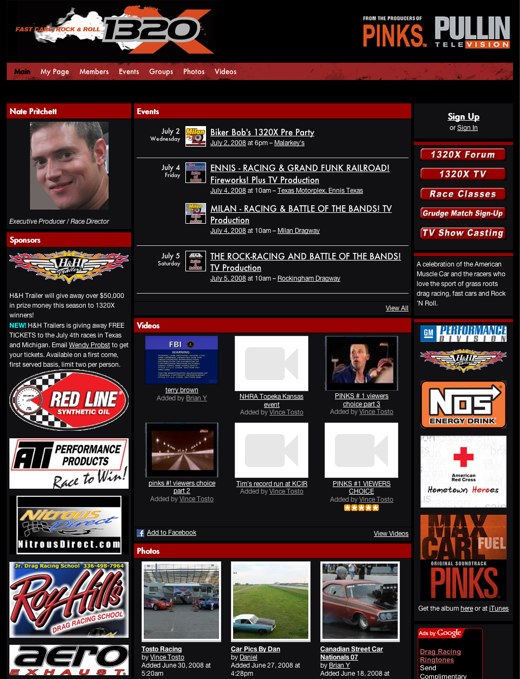 1320x is one big adrenaline rush. Created by Pullin Television (the people who bring you Pinks on the Speed Channel), this network is "a celebration of the American Muscle Car and the racers who love the sport of grass roots drag racing, fast cars and Rock 'N Roll."
At 1320x, members' profile pictures depict cars at least as often as they do faces. Take Johnny Gomez, who shows off his 1979 Chevy Malibu, or Jay Byars, who's got his Chevy Big-Block engine proudly on display like it's his newborn baby. Checking out the photos page reveals a wide variety of cars, from the ultra-streamlined to the, um, not.
If any combination of rock music, bikini contests, and drag racing sounds appealing to you, then definitely check out the events tab. There you'll get to track when the next Pullin Television event is coming to your town.
So when you're not cruising in your Camaro, keep up with the racing scene at 1320x!