Fightbreed: real fans and fighters only
Ning Network Spotlight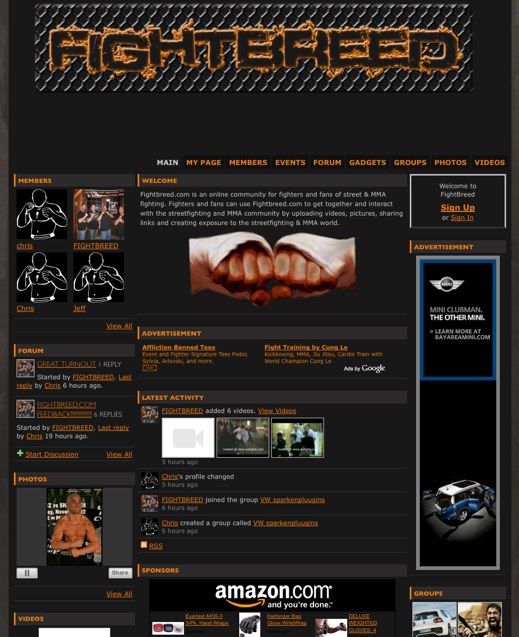 Fighters and fans of street and MMA fighting will want to check out Fightbreed.
As a relatively new network, Fightbreed has got some awesome stuff started: a badass look, lots of advertisements and sponsors and plans for much more. If you have some suggestions, get your punches in on the Fightbreed feedback discussion thread.
Fightbreed is planning to add some real fight videos by getting members involved!  if you're interested in fighting or videotaping you can contact administration. Besides filming or being filmed in fights, you can show off your hard-earned fighting bod in photos and your talent in videos. If you're looking to hone your skills or just watch a great fight, watch professionals like Rampage Jackson and Forest Griffin go at it.
Get fighting at Fightbreed!